We're incredibly excited to announce ProjectHuddle version 2.1. We've been listening to all of your feedback and have been hard at work to make ProjectHuddle the best it can be.
This release includes a ton of mini-improvements, bug fixes and overall enhancements including:
Mockups: Better and Faster Than Ever ⚡️
Mockups have been completely revamped from the ground-up and they're better and faster than ever. In addition to using the new WordPress API, comment saving speed has improved as well as some awesome UI improvements.
New Front-End Comment Navigation + Updated UI
Mockup comments bubbles now have the refreshed UI, so long comment threads no longer take up the whole screen. And we've also introduced a comment panel that puts you at a bird's eye view of all comments. There's no need to go searching around the page anymore!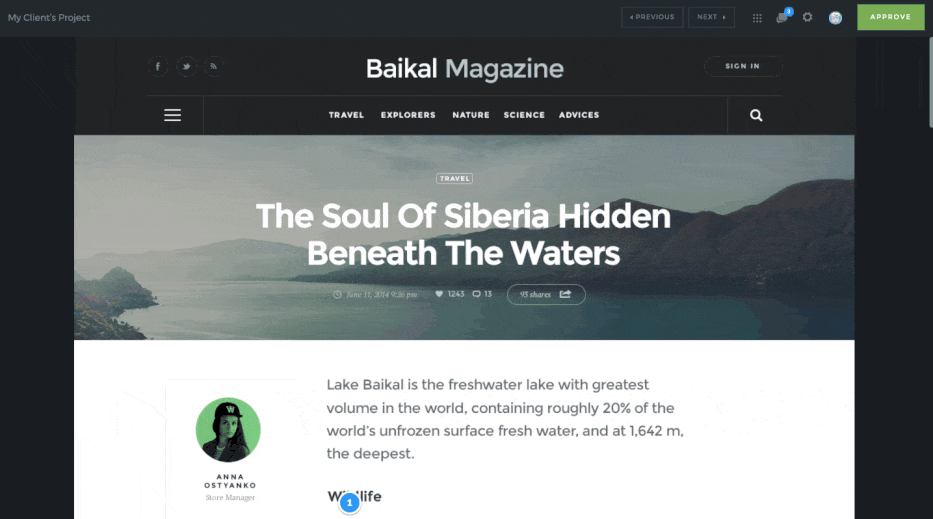 Updated Mockup URL for Better Compatibility
You'll notice your mockups now have '/mockup/' in the URL instead of '/project/' ! Many themes and plugins are already using the "project" url which was causing issues. ProjectHuddle now uses the more unique "mockup" slug in the url to prevent this issue.
Communicate masterfully with beautiful formatting
You now have more power to express yourself. We've added a powerful new visual editor that gives you rich content formatting. Highlight your text to bold, italicize, make lists, add hyperlinks and even code snippets. Go ahead and give it a shot!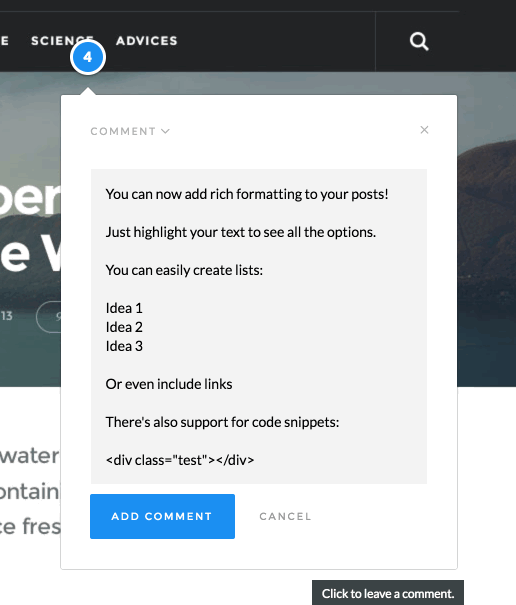 Even more flexibility with great new options
Automatically Hide Comment Bubbles After Commenting
Moving quick and want to sprinkle a ton of comments quickly? Now you can!
Hide Resolved Comment Pins on Websites
Remove clutter and keep a clean view: now you can hide resolved comments pin to focus on which comments are remaining.
Get this amazing upgrade now.
If you have ProjectHuddle, update your plugin at any time to enable these features. If you're interested in more of what ProjectHuddle has to offer – check it out!